Regular price
Sale price
€8,00 EUR
Unit price
per
Sale
Sold out
Have you considered replacing even partially disposable bandages with a more durable alternative? This is a good place to start. A permanent bandage is an easy way to try to reduce menstrual waste. On average, a woman uses about 12,000 disposable Yai tampons in her lifetime. If even a part is replaced with a reusable product, the amount of waste can be significantly reduced. At the same time, you also save a lot of money when you don't have to buy bandages every month.

The materials of the bandages have been carefully selected so that the absorbency is sufficient, the bandages are comfortable to wear and you stay dry.
The top is a black dry layer, the hollow structure of which moves moisture away from the skin, and the fabric is also antibacterial because the fabric contains silver ions. Next are the absorbent layers using cotton flannel and the Zorb absorbent layer, the last is a breathable PUL layer that keeps moisture away from the clothes.
The bandages are attached conveniently with a snap and when the bandage is used you can fold the bandage closed and put it in a waterproof bag to wait for washing.

Bandages come in different sizes and different sizes are meant for different sized leaks. You can use approximately the same size bandage as you would use disposable bandages.
Panty cover suitable for underpants protection or for very light leakage.
S size suitable for both light leakage and normal leakage
M size suitable for normal discharge
L size is suitable for abundant leakage
XL size suitable for heavy bleeding, as a night bandage or for postpartum bleeding.
How many bandages should be reserved for menstrual bleeding?
On average, 1-3 pieces for heavy bleeding (sizes XL and L), 6-12 pieces for normal bleeding (sizes M and S) and 2-4 pieces for light bleeding (panty cover or size S) will do on average.
The starter kit includes the following: 1 pc XL, 1 pc L, 3 pc M, 3 pc S, 2 pc panty protectors and a waterproof wet bag. The starter pack therefore contains the so-called minimum amount to get through the period. The set could possibly last the whole period, and the good thing is that if it looks like it's not enough, the only option is to use it again through the washing machine.

The trial package includes 1 of each size bandage. The trial package does not include a bag.
Materiaali

Ihoa vasten: 100% Puuvilla

Keskikerros: 82% Bambu, 18% puuvilla ja Puuvilla flanelli: 100% puuvilla

Imukerros: Zorb

Uloin kerros: PUL 100% Polyesteri neulos
Toimitus

Varastossa olevat tuotteet lähetetään 1-3 arkipäivän kuluessa. Tilaustuotteet toimitetaan 2-4 arkipäivän kuluessa.

Toimituskulut 4,9€ Postin XXS-pakettina joka toimitetaan suoraan kotiin.

Toimituskulut Smartpost automaattiin tai matkahuollon pakettiautomaattiin 5,9€
Mitat

Huomaathan että tuotteet valmistetaan käsin joten pientä heittoa mitoissa voi olla (n.+-1cm)

SIteiden koko läytyy kuvista.
Hoito-ohje

Pestessä on suositeltavaa käyttää pesupussia.

Siteet suositellaan pesemaan 40 asteessa, koska veri peseytyy siinä lämpötilassa parhaiten. Siteet kestävät kuitenkin myös 60 asteen pesun jolloin voit pestä ne välillä myös kuumemmassa.

Ei rumpukuivausta, ei klooripesua
Share
View full details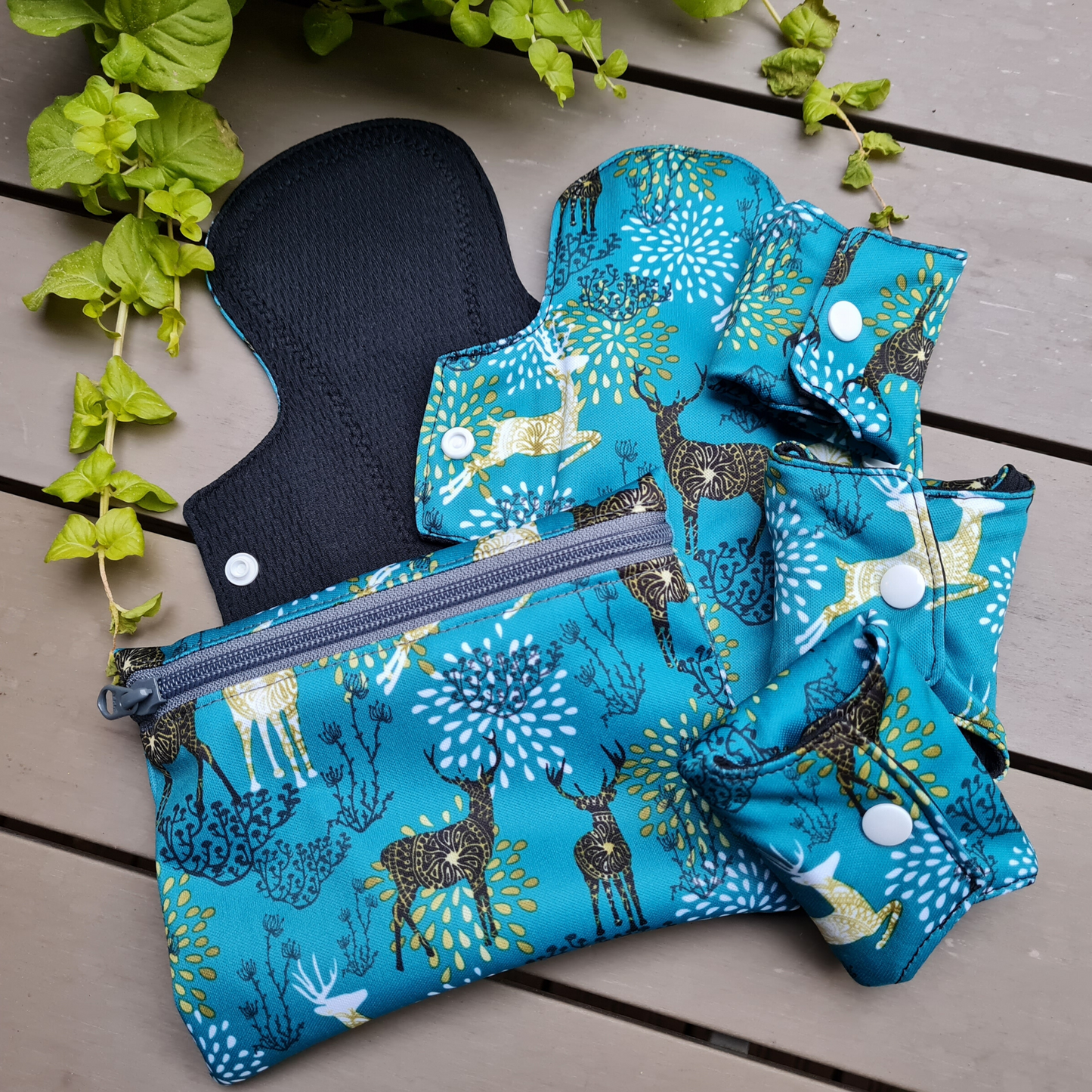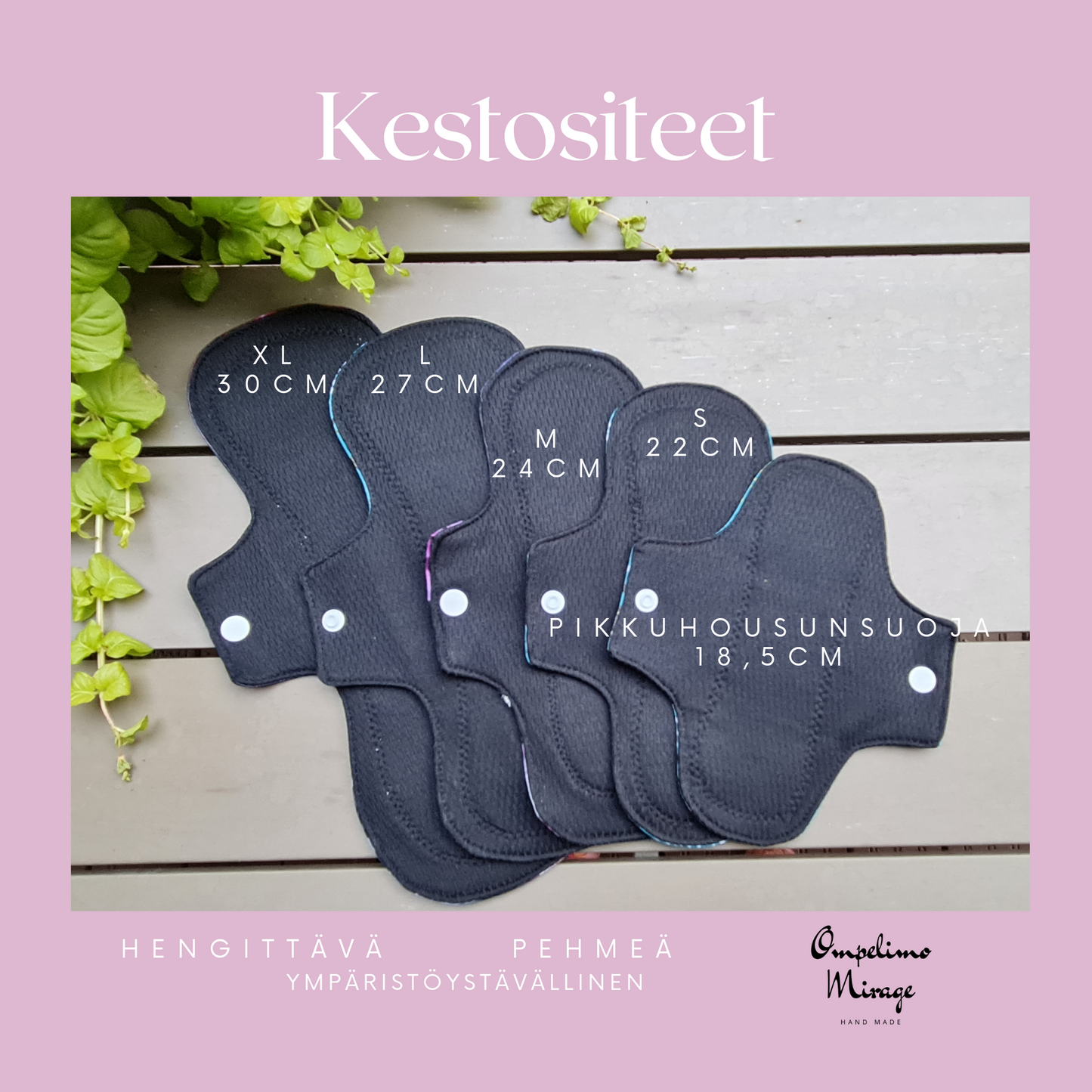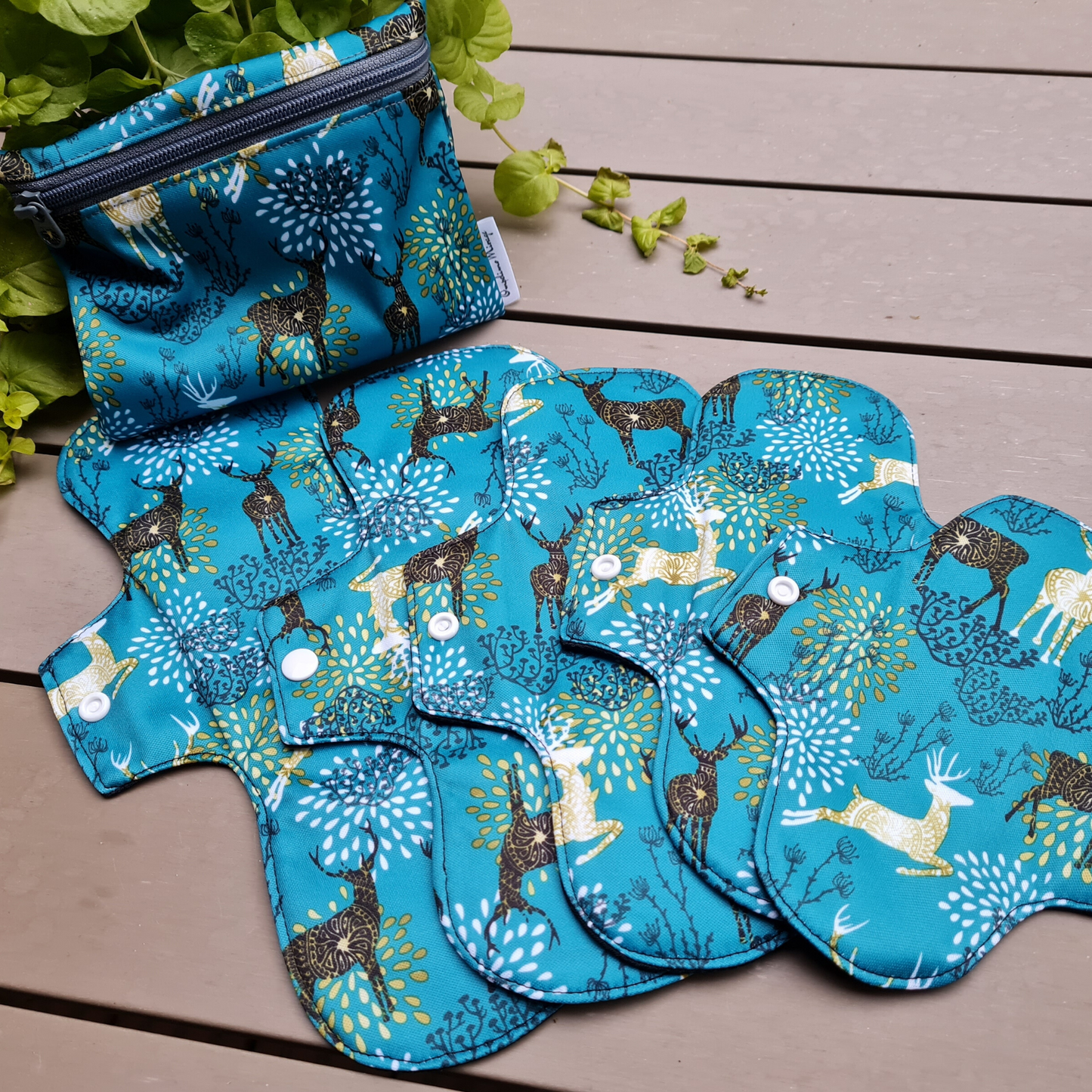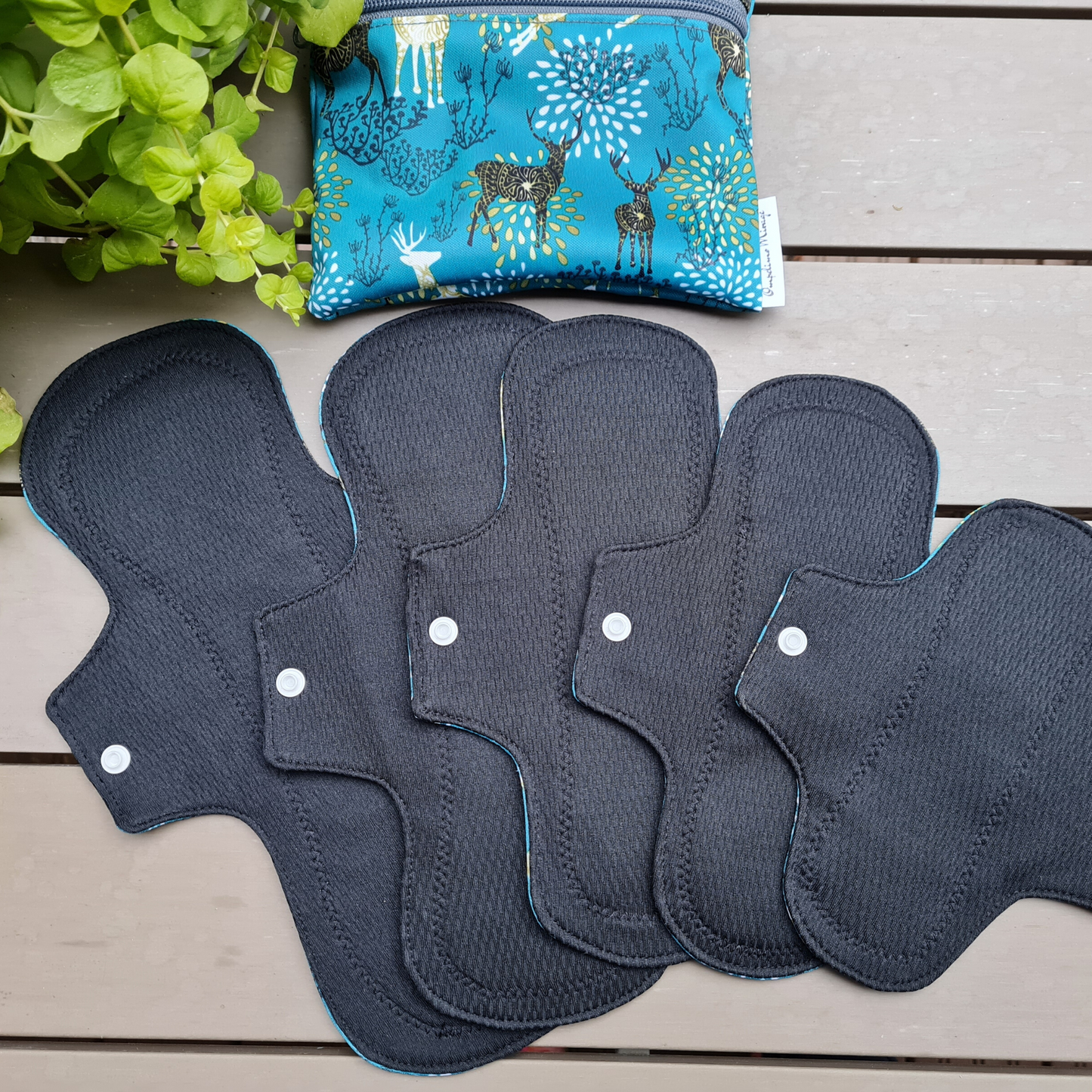 Palautusoikeus

Tuotteilla on 30 vuorokauden vaihto ja palautusoikeus. Vaihdettaessa ja palauttaessa tuotteen täytyy olla myyntikuntoinen. Palauttaessa ostaja maksaa postikulut, ellei palautus johdu valmistusvirheestä. Ota aina yhteyttä ennen vaihtoa tai palautusta. Vaihto ja palautusoikeus ei koske hygienia tuotteita.