Regular price
Sale price
€28,00 EUR
Unit price
per
Sale
Sold out
A cute animal leopard print on a gray background with black and peach spots.
This pattern is available in limited quantities, as this print is currently no longer available in this color.
There is also a matching bodysuit knot headband . That's a wonderful gift idea for a soft package.
The body is made of recycled fiber produced in Germany. The material is designed for hospital and children's clothing and is antibacterial. The material is soft.
Materiaali

95% Trevira biactive 5% Elastaani

Materiaali on antibakteerinen.

Materiaaleilla on Öko-tex ja GOTS sertifikaatit
Toimitus

Varastossa olevat tuotteet lähetetään 1-3 arkipäivän kuluessa. Tilaustuotteet toimitetaan 2-4 arkipäivän kuluessa.

Toimituskulut 4,9€ Postin XXS-pakettina joka toimitetaan suoraan kotiin.

Toimituskulut Smartpost automaattiin tai matkahuollon pakettiautomaattiin 5,9€
Hoito-ohjeet

Pesu 40 asteessa. Ei rumpukuivausta. Ei kloorivalkaisua. Silitys 1 aste.

Suositellaan pestäväksi nurinpäin ja samanväristen kanssa.
Share
View full details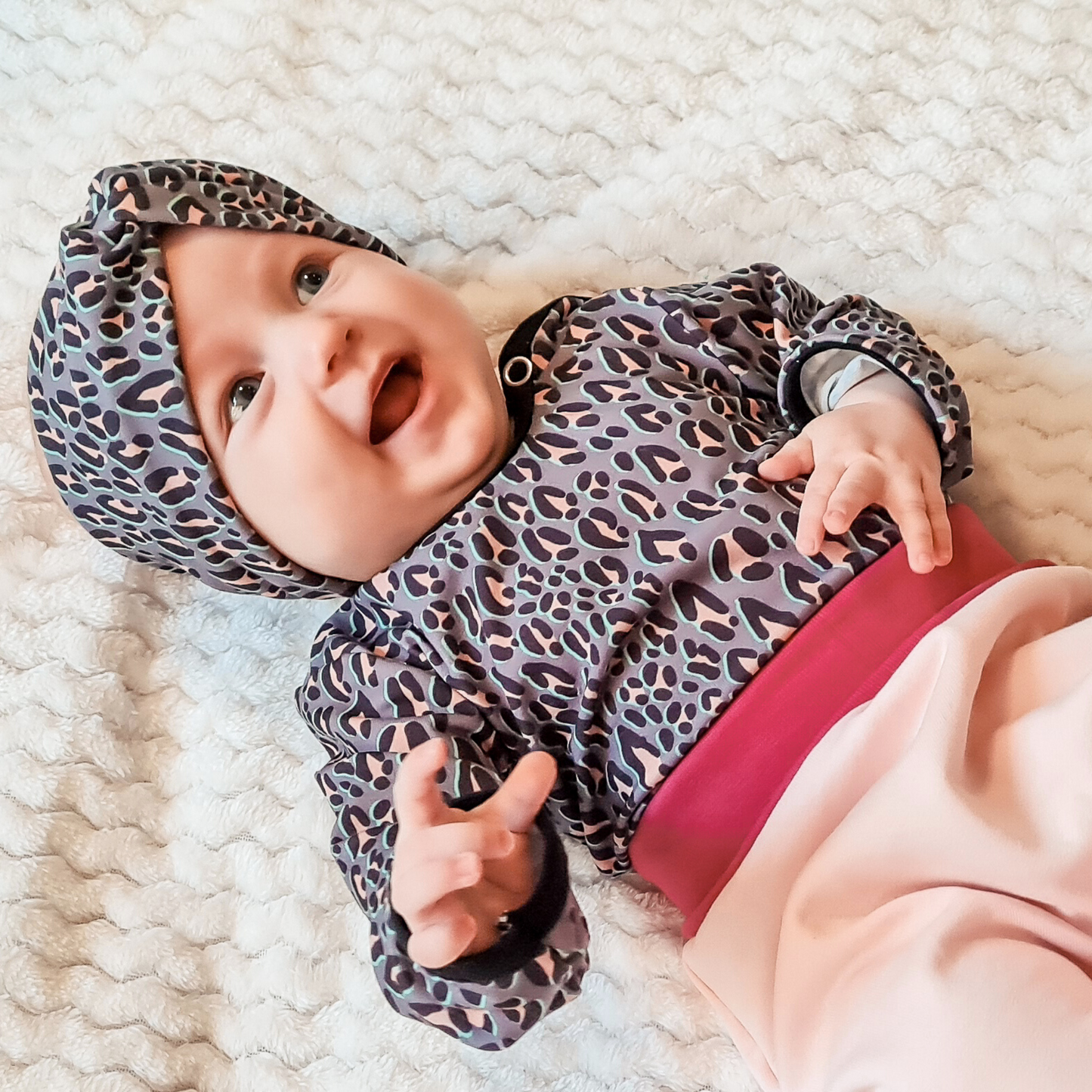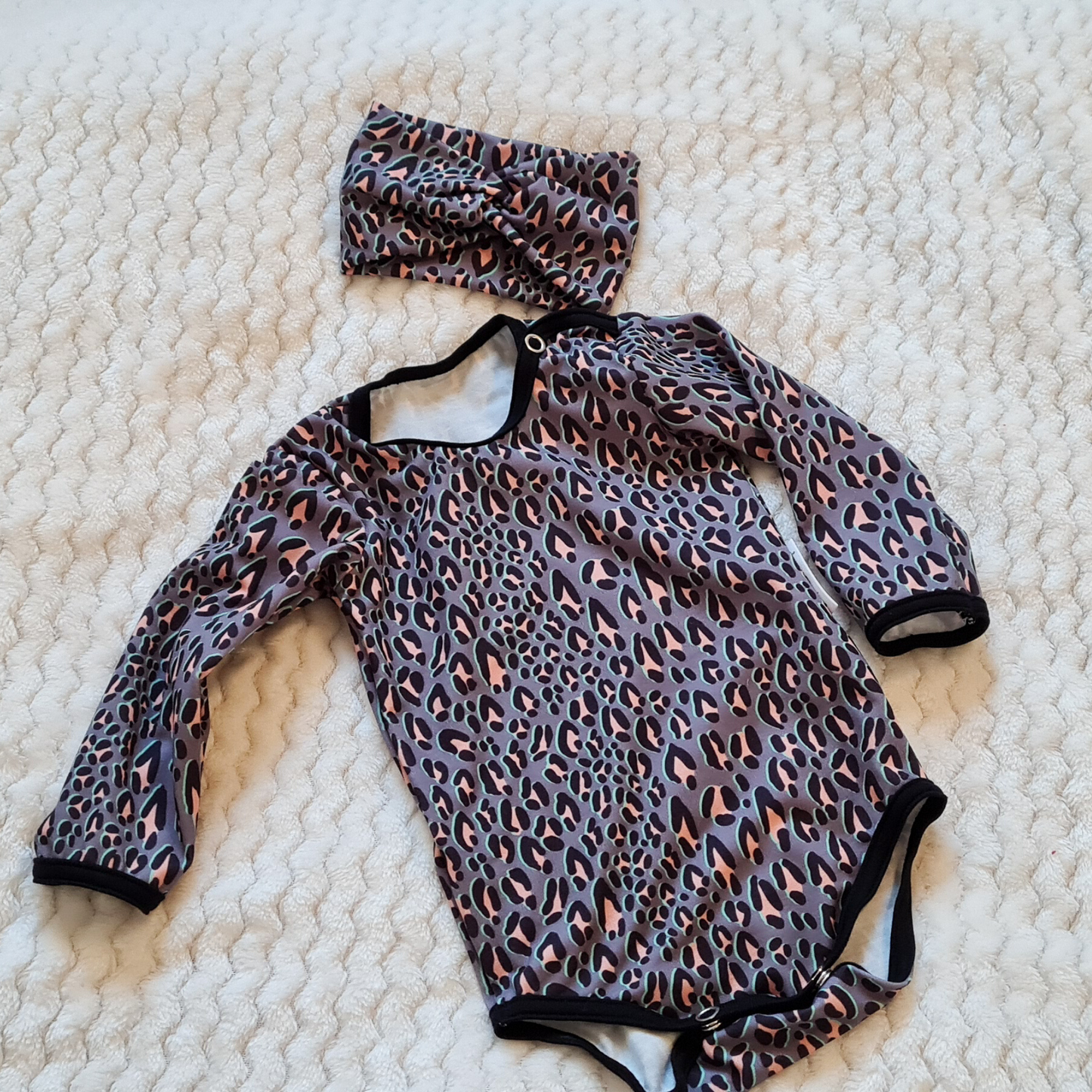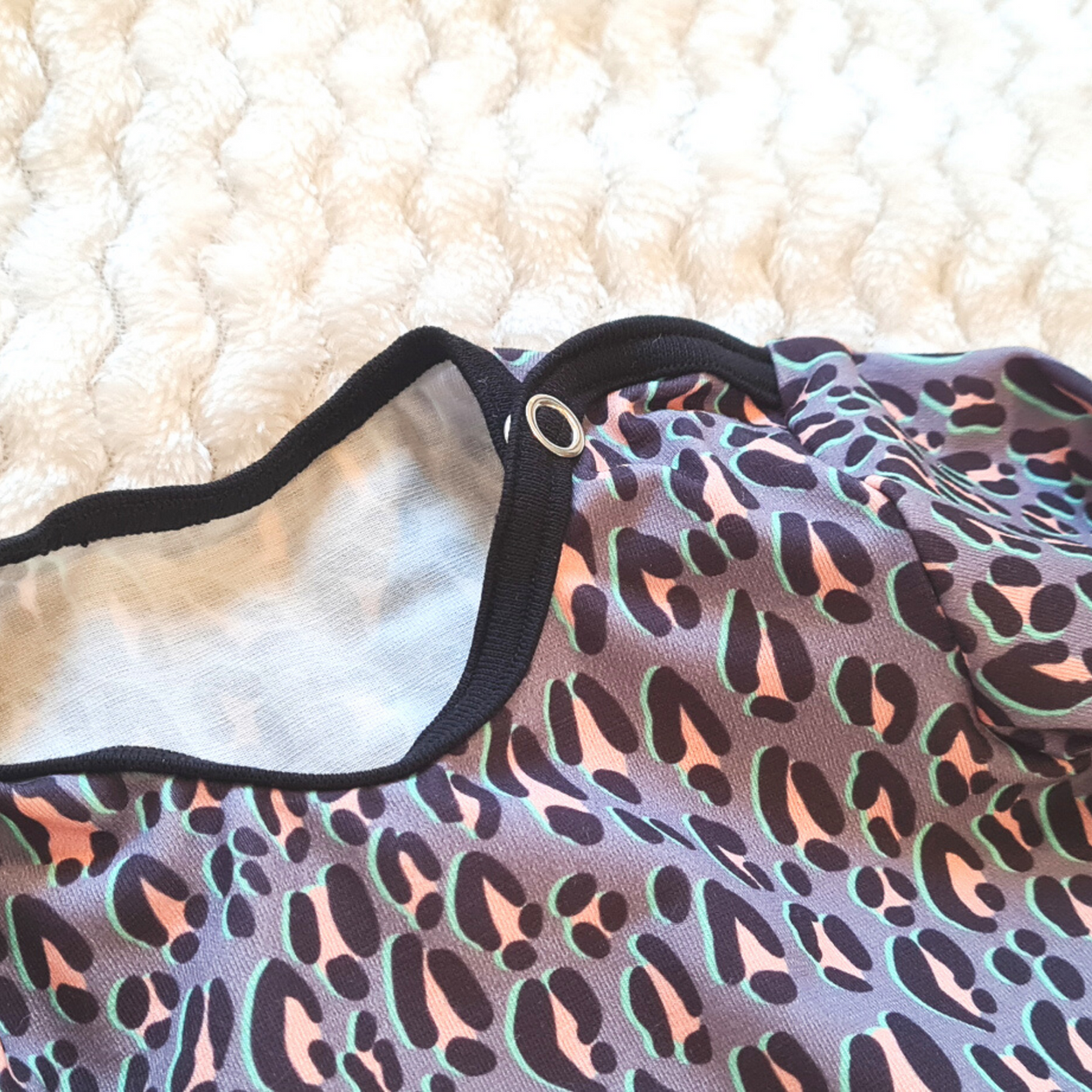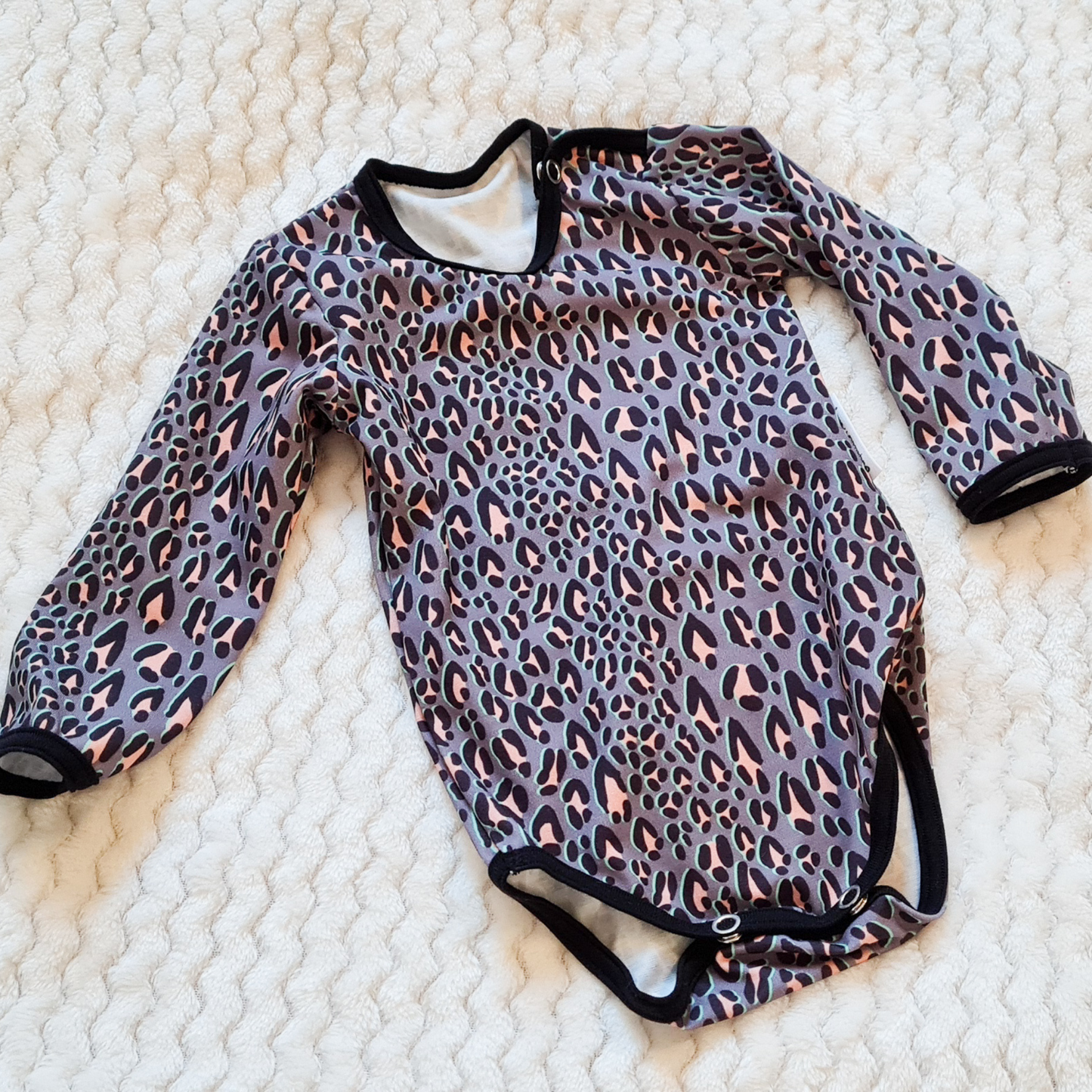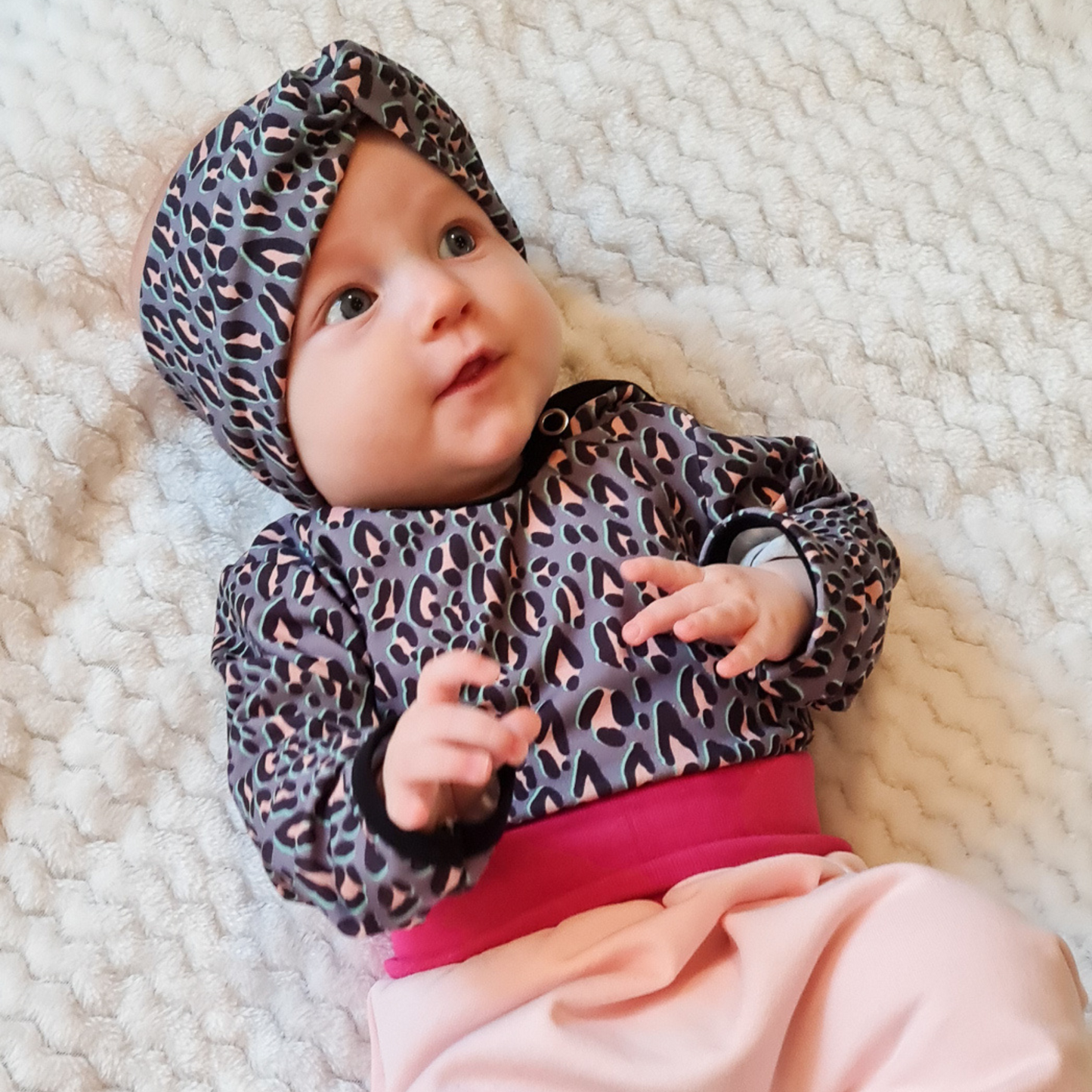 Vaihto ja palautus

Tuotteilla on 30 vuorokauden vaihto ja palautusoikeus. Vaihdettaessa ja palauttaessa tuotteen täytyy olla myyntikuntoinen. Palauttaessa ostaja maksaa postikulut, ellei palautus johdu valmistusvirheestä. Ota aina yhteyttä ennen vaihtoa tai palautusta. Vaihto ja palautusoikeus ei koske hygienia tuotteita