Regular price
Sale price
€35,00 EUR
Unit price
per
Sale
Sold out
Mainelake's Pampakarhu was dressed in a casual sweatshirt.
The fabric was designed and painted by the artist Hanna-Maria Mainelakeu. The paintings are printed on the canvas with digital printing, which gives a very durable and high-quality end result. The fabrics are organic cotton.
The high-quality fabric can withstand wear and tear on several children, although perhaps not at the same time.
The shirt sizes are between 86cm and 122cm.
NOTE! In size 116 and 122, the elastics are gray and not brown
Materiaali

95% Puuvilla, 5% Elastaani

Materiaaleilla on Öko-tex ja GOTS sertifikaatit
Toimitus

Varastossa olevat tuotteet lähetetään 1-3 arkipäivän kuluessa. Tilaustuotteet toimitetaan 2-4 arkipäivän kuluessa.

Toimituskulut 4,9€ Postin XXS-pakettina joka toimitetaan suoraan kotiin.

Toimituskulut Smartpost automaattiin tai matkahuollon pakettiautomaattiin 5,9€
Hoito-ohjeet

Pesu 40 asteessa. Ei rumpukuivausta. Ei kloorivalkaisua. Silitys 1 aste.

Suositellaan pestäväksi nurinpäin ja samanväristen kanssa.
Share
View full details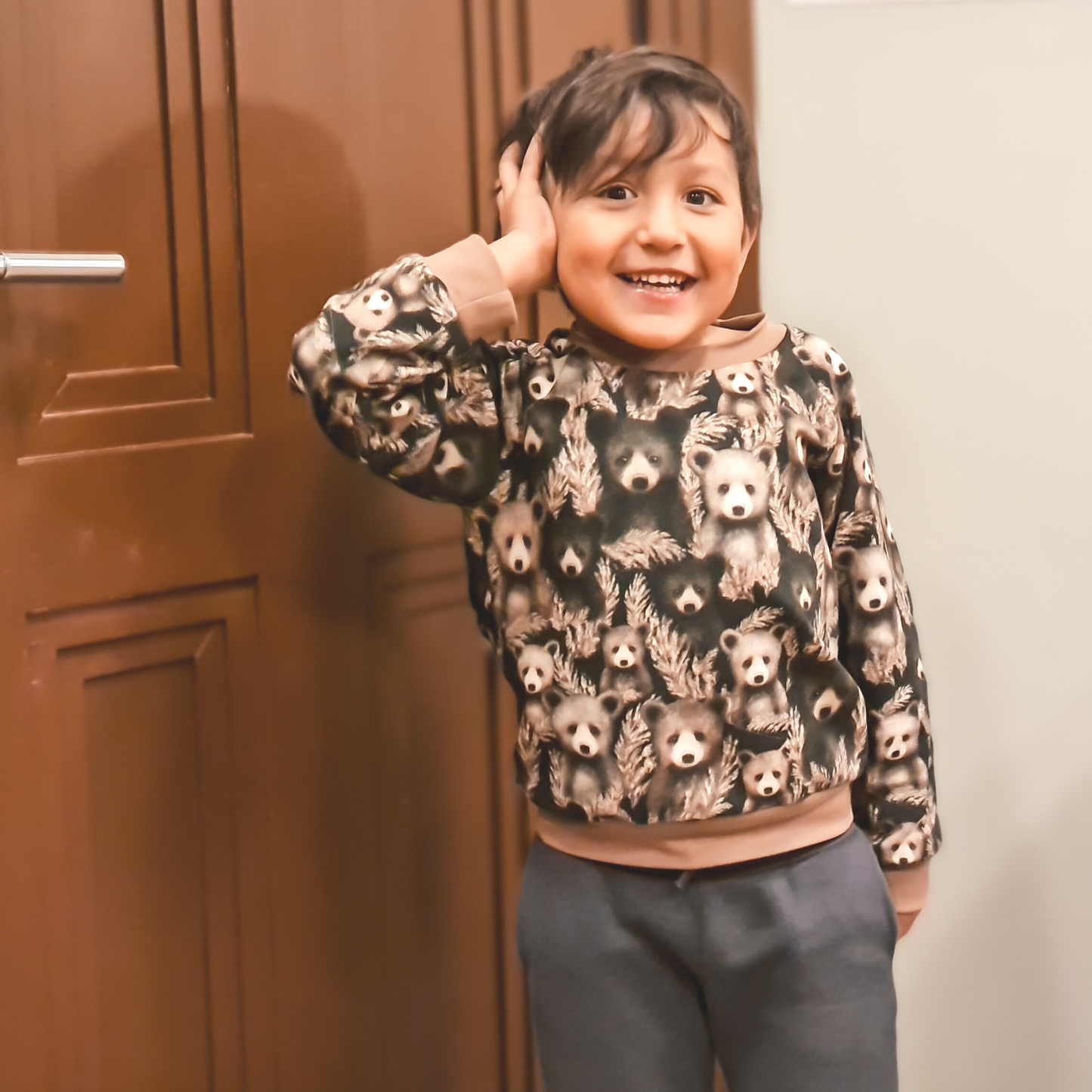 Vaihto ja palautus

Tuotteilla on 30 vuorokauden vaihto ja palautusoikeus. Vaihdettaessa ja palauttaessa tuotteen täytyy olla myyntikuntoinen. Palauttaessa ostaja maksaa postikulut, ellei palautus johdu valmistusvirheestä. Ota aina yhteyttä ennen vaihtoa tai palautusta. Vaihto ja palautusoikeus ei koske hygienia tuotteita