Regular price
Sale price
€5,90 EUR
Unit price
per
Sale
Sold out
Small owl candle. The small cute owl candle is made of olive wax. The candles have cozy pastille shades. The little owls are a fun gift and my quality control is spot on when casting, when half of the candles always seem to disappear in the girls' room when they are "defective"..
Candles made of olive wax burn cleaner than traditional candles made of stearin or paraffin.
The candle is about 5.5 cm high.
Burning time about 5 hours
Please note that different monitors reproduce colors differently, so the colors may differ slightly from the pictures in reality.
Toimitus

Varastossa olevat tuotteet lähetetään 1-3 arkipäivän kuluessa. Tilaustuotteet toimitetaan 2-4 arkipäivän kuluessa.

Toimituskulut alkaen 5,9€
Hoito-ohje

Polta kynttilää korkeintaan parin tunnin erissä. Soijavaha kynttilä saattaa muuten menettää muotoaan ja paloaika lyhenee huomattavasti jos kynttilää polttaa mota tuntia putkeen.

Kynttilää poltettaessa tulee muistaa aina turvallisuus. Älä koskaan polta kyntilää palavien materiaalien alla. Älä jätä kynttilää yksin palamaan. Kynttilä pitää olla pois lasten ja lemmikkien ulottuvilta. Käytä kynttilän alla aina kynttilän polttoon soveltuvaa alustaa. Jos poltat useaa kynttilää samaan aikaan jätä aina tarpeeksi suuri väli kynttilöiden väliin, noin 10cm. Valmistaja ei vastaa väärin poltetun kynttilän aiheuttamista vahingoista.  
Share
View full details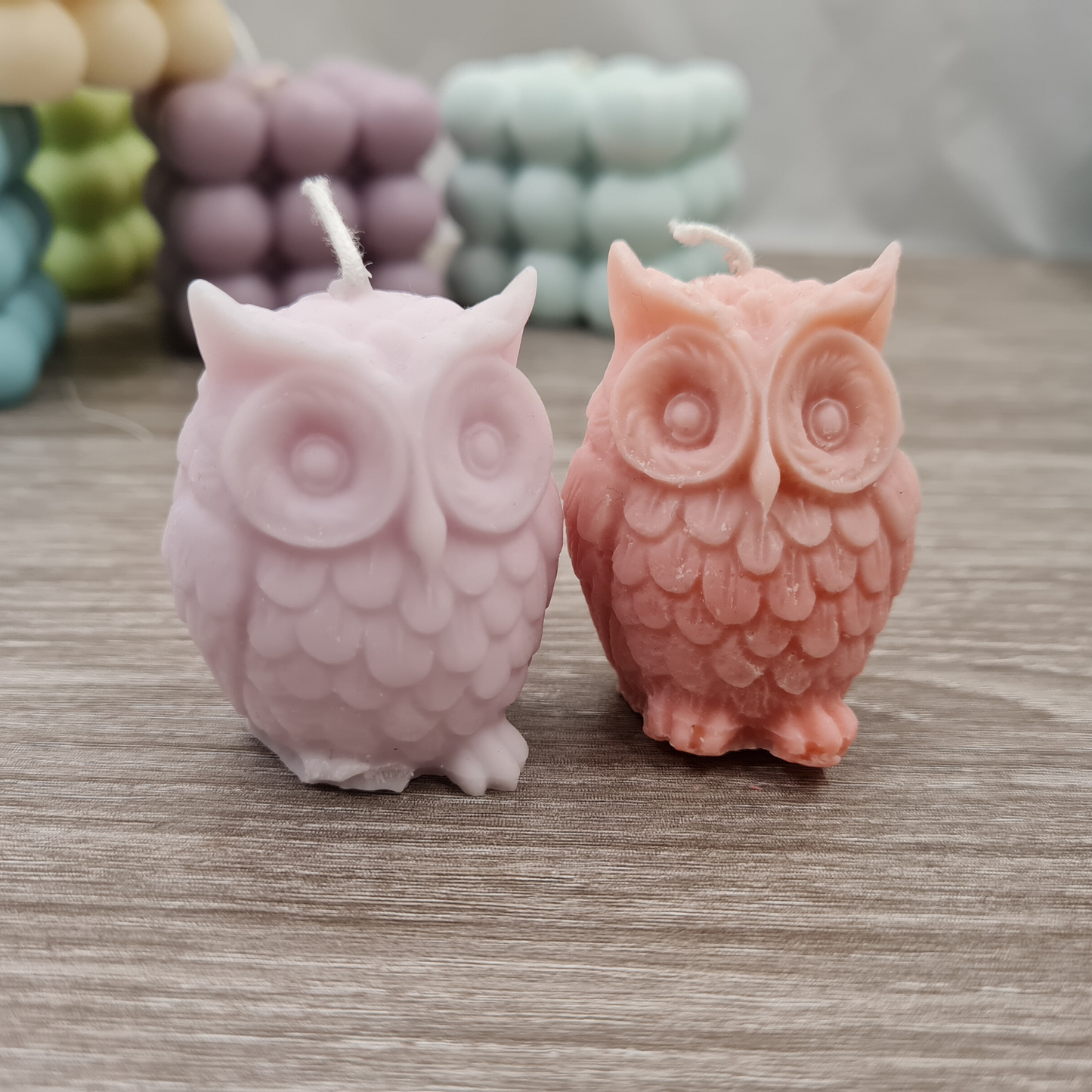 Kynttilät luovat tunnelmaa
Kauniit kynttilät luovat tunnelmaa ja liekillään sekä ulkonäöllään. Yhä useammin kynttilät ovat sisustuselementti, joka sointuu muuhun sisustukseen. Esimerkkinä suositut kuplakynttilät, joita on nähty monissa sisustusblogeissa, lehdissä ja somessa.
Tuoksukynttilät taas luovat kokonaisuutena tilaan tunnelmaa myös tuoksullaan.
Puusydämisissä kynttilöissä on ihan oma viehätyksensä, sillä liekki on paljon leveämpi perinteiseen lankasydämeen verrattuna ja lisäksi polttaessa niistä lähtee pieni rätinä kun puu palaa. Puusydän nostaa kynttilän vielä omalle luksustasolleen.
Palautusoikeus

Tuotteilla on 30 vuorokauden vaihto ja palautusoikeus. Vaihdettaessa ja palauttaessa tuotteen täytyy olla myyntikuntoinen. Palauttaessa ostaja maksaa postikulut, ellei palautus johdu valmistusvirheestä. Ota aina yhteyttä ennen vaihtoa tai palautusta. Vaihto ja palautusoikeus ei koske hygienia tuotteita